The level editor build is a modded version of Pizza Tower made by a Patreon supporter (now co-programmer of the game) known as Sertif. It can be used to create custom Pizza Tower levels and to play levels made by others as well. It can currently only be accessed by those who buy the Weenie or Cool Patreon memberships. Pizza Tower Guy has said that he is planning to include the level editor from this build as an official mode in the final game.
Three major versions of the level editor have been released thus far. The first version introduced the level editor itself and featured every object from the first world. The second version fixed many bugs from the first version and added more features, including objects from Oregano Desert and The Wasteyard. The third version added all the new content added in the Western Build, a level browser, as well as fixed some more bugs. There was also a minor update that added items from the beach and forest build.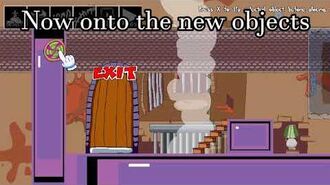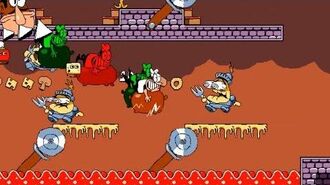 Community content is available under
CC-BY-SA
unless otherwise noted.